Log In to E-PAY @UM. Select payment category & payment method.
Verify payment details and pay.
Payment Confirmation & Official Receipt.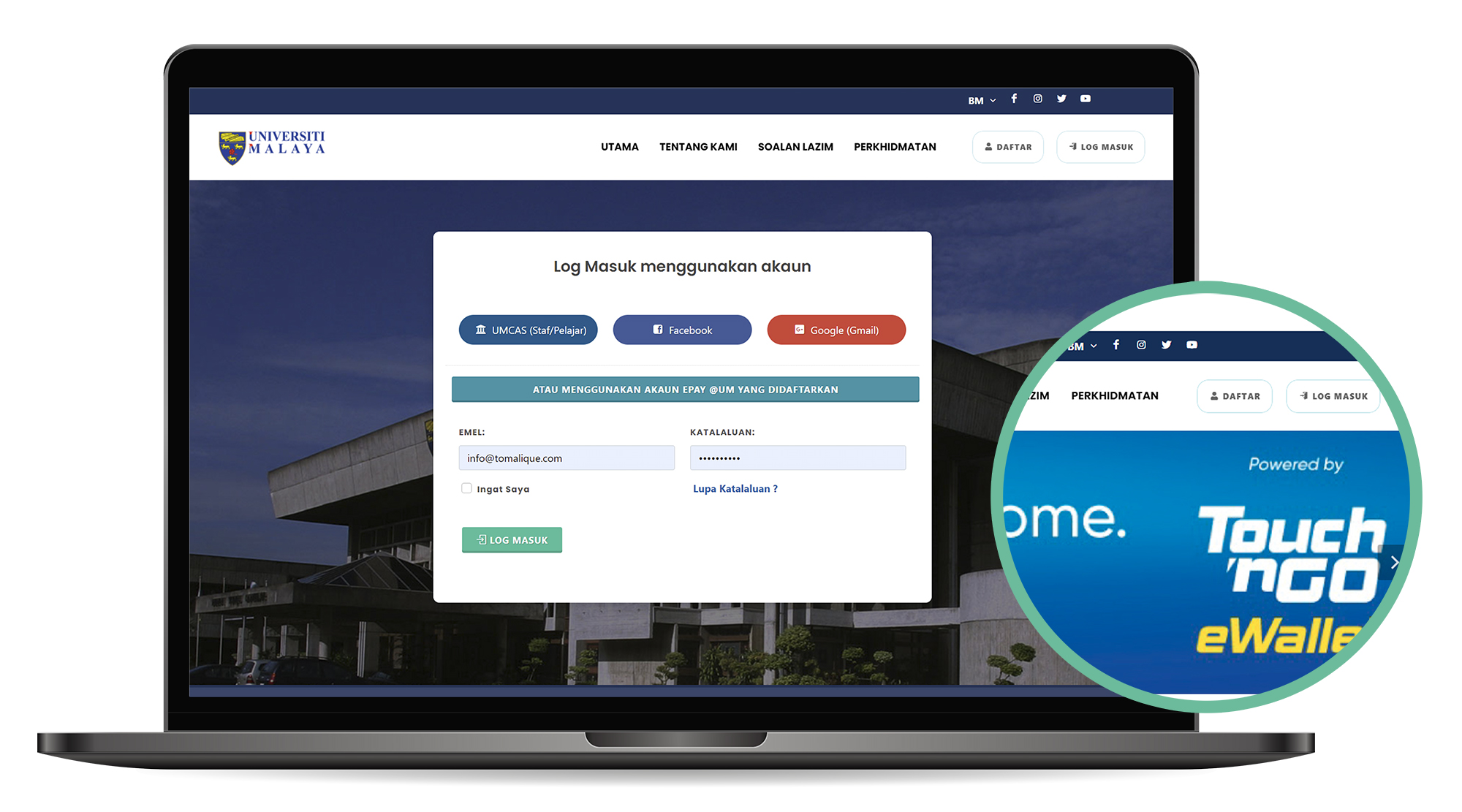 Please log in using your preferred Gmail, Facebook or UMCAS account (UM staff/students).
Please use the EPAY@UM registration method if you do not have any login account mentioned above.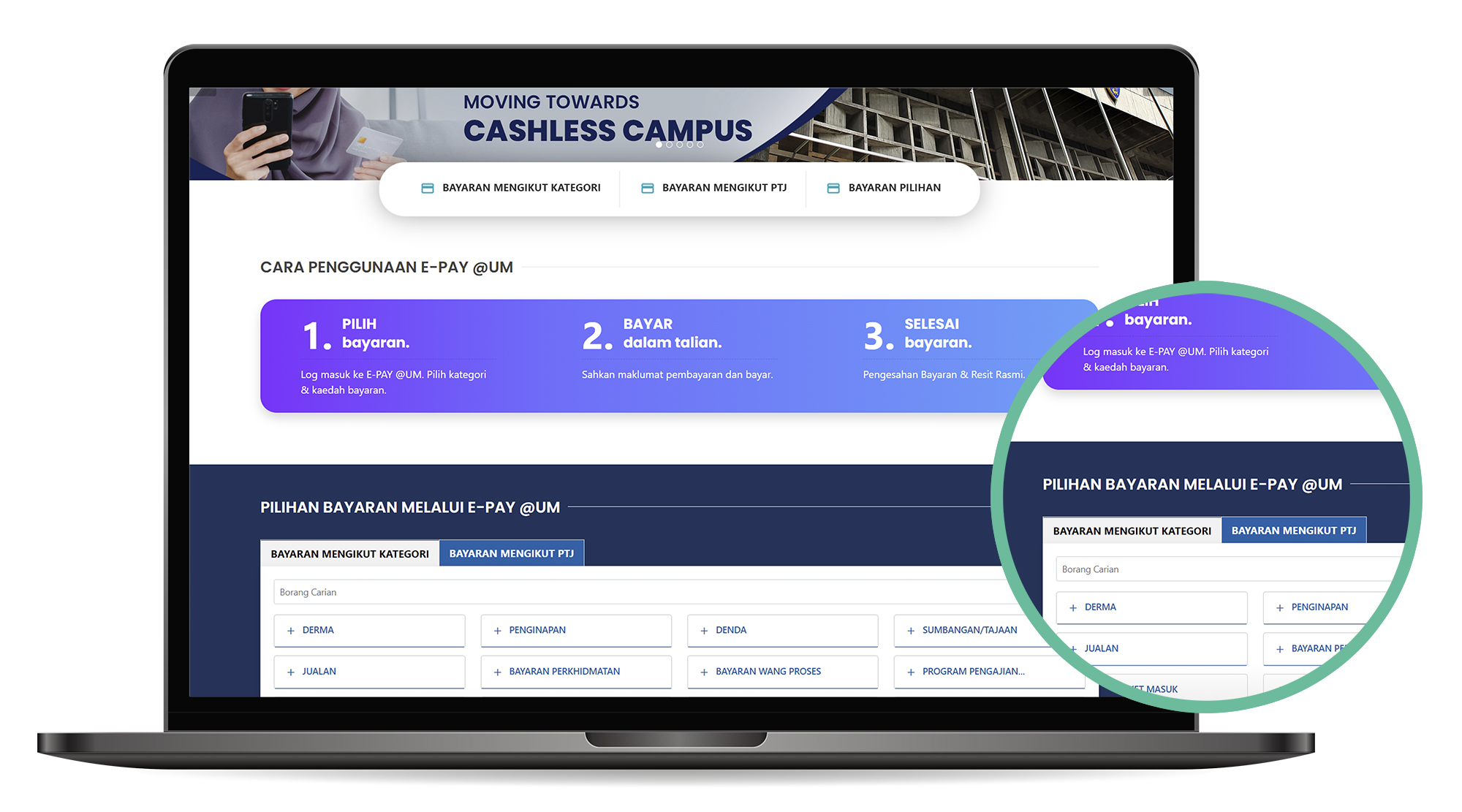 Select the payment category after successfully logging in.
You can perform a search by payment category or Responsibility Center (PTJ) / Faculty.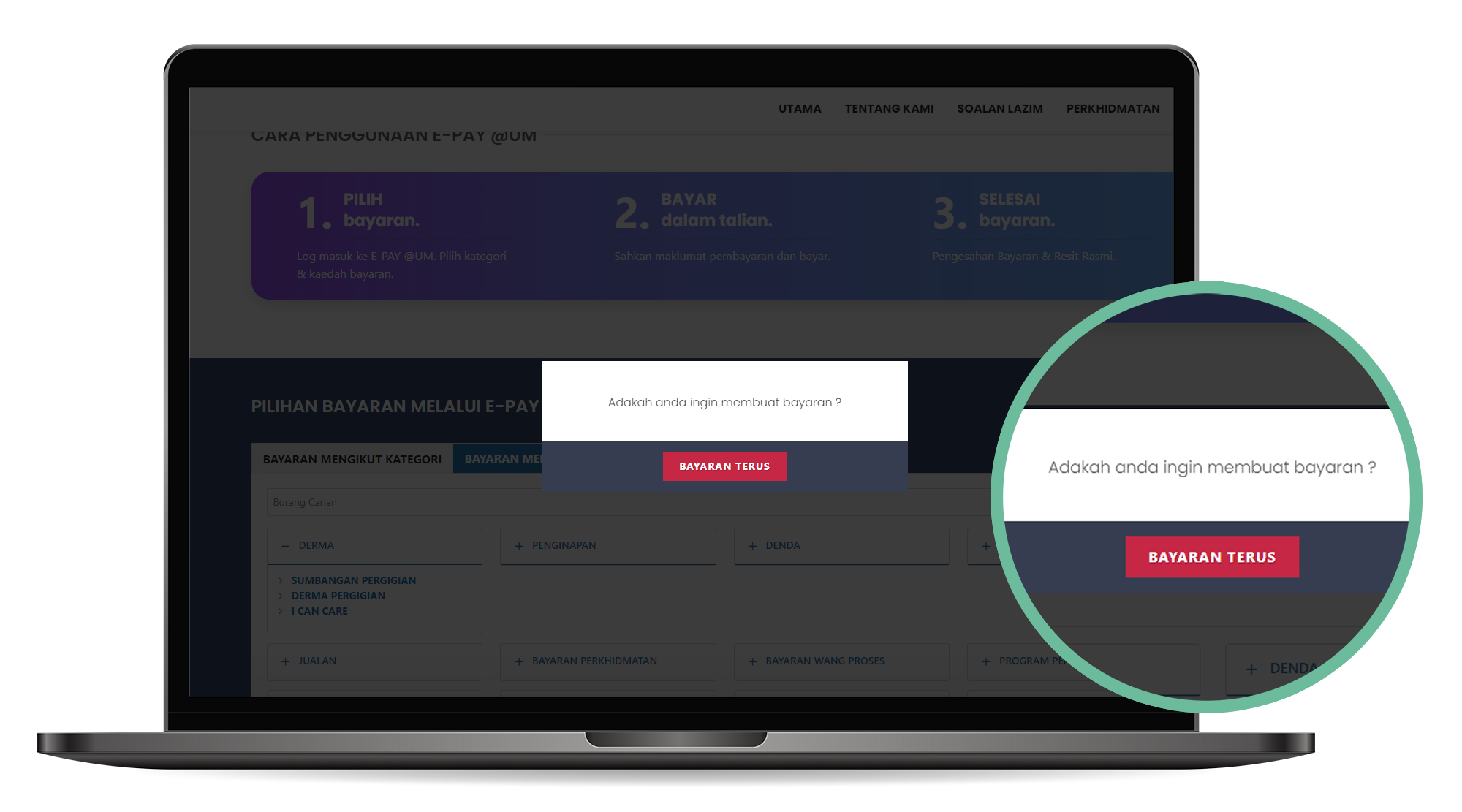 Please click the PAY NOW button to proceed with the payment.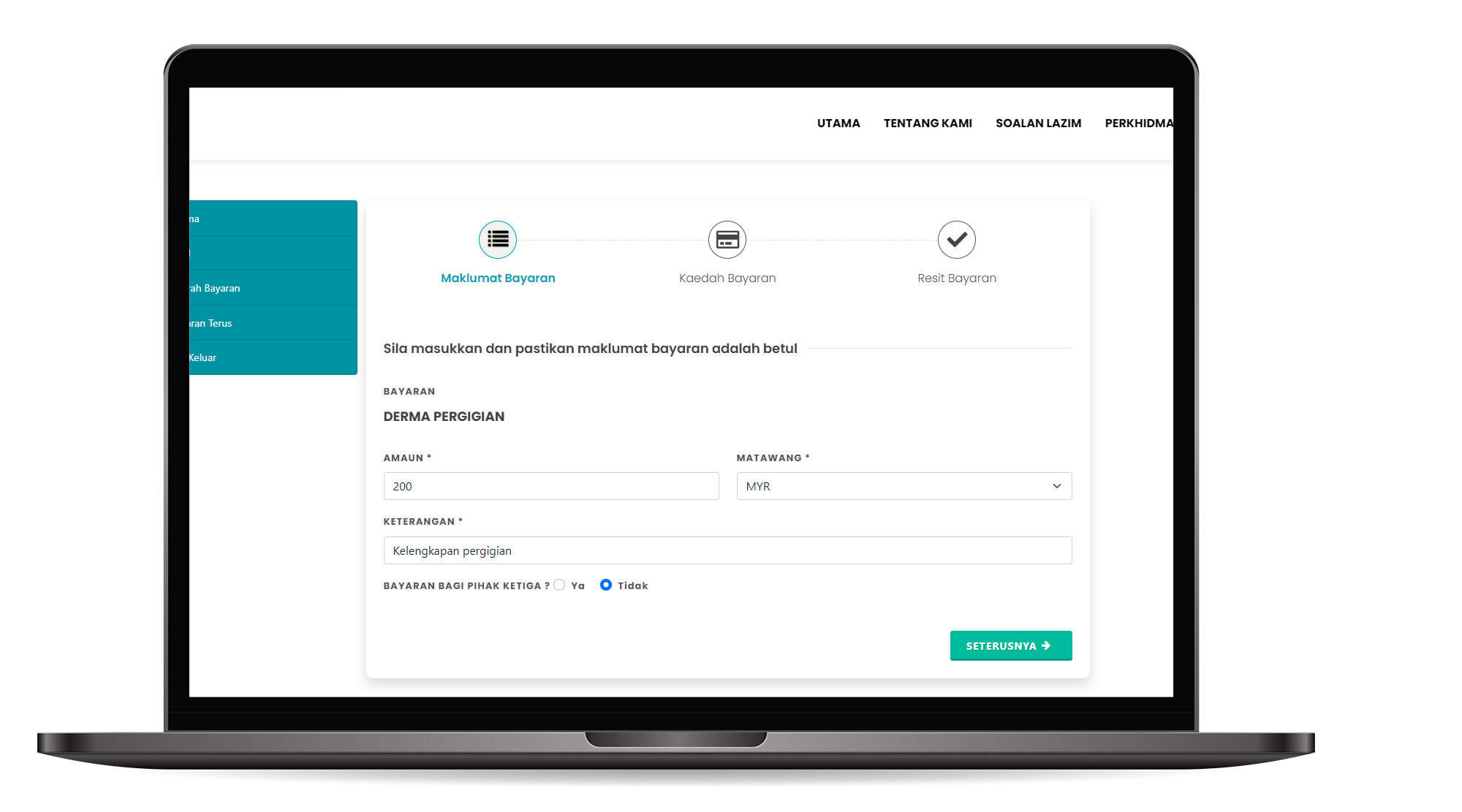 Fill out the payment details.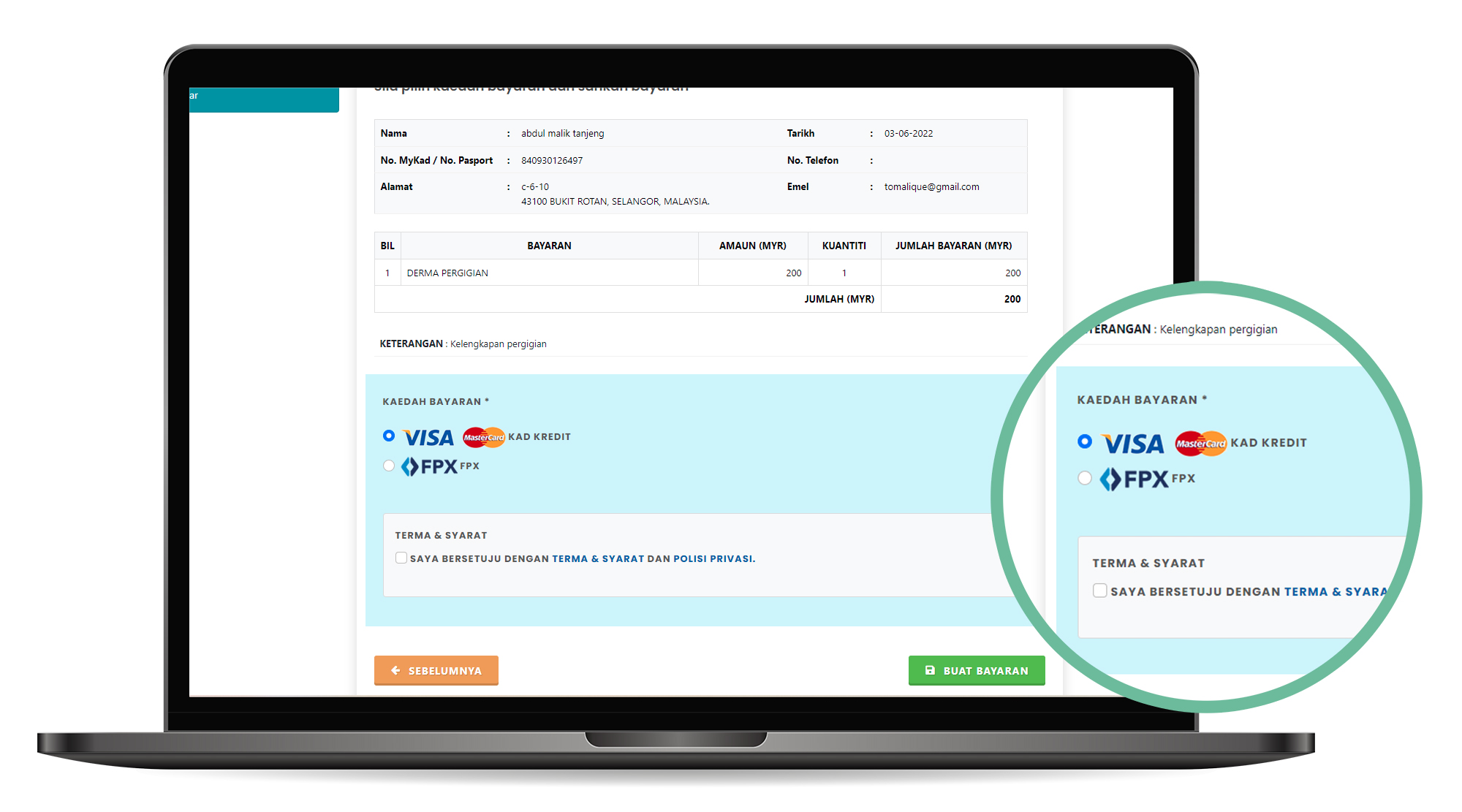 Check payment details and select a preferred payment method from the options available such as FPX, Credit Card, E-Wallet or 7-Eleven.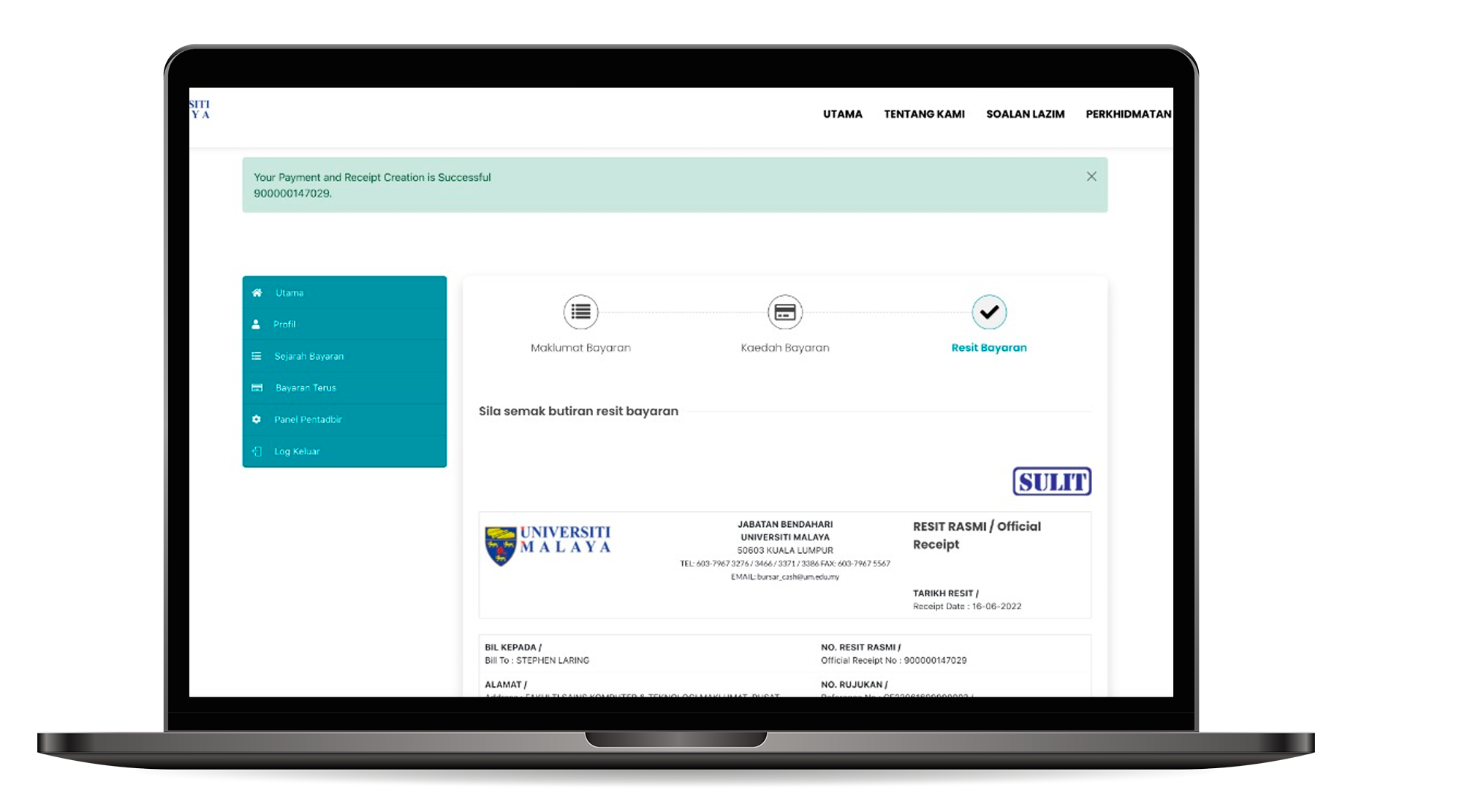 A receipt will be displayed upon successful completion of the transaction.